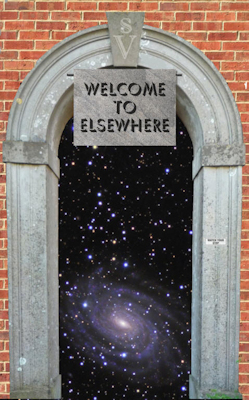 WELCOME TO ELSEWHERE
2009 Short Story Writing Contest Anthology
Greetings from the Elsewhere Welcoming Committee. We're glad you made the journey and hope your stay here is exactly what you want it to be. Please feel free to roam wherever you want and take as long as you want. We have no timetables, no agendas, no schedules, no calendars, and no clocks. Time does not matter here. Normal rules do not apply. Restrictions are non-existent. No boundaries, no "Keep Out" signs. You are your own tour guide in a universe of anything. So, be sure to allow yourself to see everything, read everything, and visit everywhere.
ISBN: 978-0-9742652-9-2
154 Pages

Warning: Some Adult Language/Subject Matter
Paperback
edition: $10.99 + shipping
Kindle
edition: $2.99

**FIRST PLACE**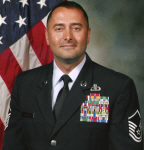 *JOHN ROBBINS HANDS OF TIME
John Robbins is a meteorologist in the U.S. Air Force. He has served over 19 years on active duty and is currently stationed at Langley AFB, VA as the Superintendent of Weather Operations. John is a graduate of the Community College of the Air Force and the University of Maryland University College. John is married to Daniela Miron Robbins and has two children, Emily 13 and Andrew 10. Aside from writing and spending time with his family, John enjoys running, biking, cooking, woodworking, and volunteering.
John grew up in rural northwest Arkansas and draws inspiration from his spartan upbringing and life experiences. His goal is to continue writing stories that capture memorable snapshots of his life and share them with his children and future grandchildren. "Hands of Time" is John's first published story, hopefully the first of many to come.
**SECOND PLACE**
*RONNA L. EDELSTEIN SNOW WOMAN
I am a daughter and mother, a teacher and student, a reader and writer. Although I have travelled extensively, I welcome spending my "golden years" in Pittsburgh, the city of my birth. I begin each day at the gym, only exercising on machines that allow me to read as I work out. Most of my days end at one of the city's many theatres where I volunteer as an usher or in the home of one of the many middle school/high school students I tutor. As a part-time faculty member of the University of Pittsburgh's English Department, I work as a consultant at the Writing Center. I also have the pleasure of teaching Freshman Programs, a one-credit course that introduces students new to Pitt to the rich opportunities of both the University and the city. Despite my busy schedule, I always find time to spend with my close friend and roommate -- my 93-year-old father.
I thank Dad for teaching me that a cold chocolate phosphate in the summer and a hot cup of Ovaltine in the winter can ease all problems, Jonathan and Ilana for reminding me that the past does not have to define the present or the future, and Ma for allowing me to make real her teaching and writing dreams.
**THIRD PLACE**
*FREDERIC H. DECKER A WRETCHED AND NOBLE DAY
Frederic H. Decker spent his formative years from high school through college in Florida. Before that he spent most of his youth in his birthplace, Cincinnati. Despite his Midwestern roots, he is told he has some Southern tones in his voice. Today Frederic lives in Bowie, Maryland where he is able to enjoy sailing on the nearby Chesapeake Bay. Educated as a sociologist at Florida State University, he has published research through the years in academic journals. "A Wretched and Noble Day" is his first published fiction. He is pleased he can now say more "officially" that he is a fiction writer. He has other short stories and two novels in the works to add to his list of fiction writing.
**HONORABLE MENTION**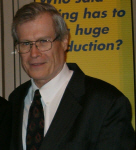 *DAN SULLIVAN MY 'IRISH' FATHER
Dan Sullivan is thrilled to be selected as one of the finalists in this year's competition. This publication marks the fourth appearance of his fiction in Scribes Valley's publications. Dan is retired from teaching English literature and composition at St. Mary's Ryken (SMR) High School in Leonardtown, Maryland, but he keeps involved with SMR's students by tutoring in the evenings and on weekends. Dan is married to Jamie, a florist and manager at Giant Foods. He has been blessed with generous and remarkable children--Laura and Mark, an outstanding step-daughter Ploy, and loving grandchildren--Kyleigh, Erika, and Gavin. He is blessed indeed.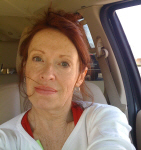 *KATHLEEN RATCLIFFE THE TRAIN
Kathleen Ratcliffe is a registered nurse whose career is divided between working clinically in a cardiac catherization laboratory and providing education to medical professionals all over the United States. Employed by a small company in Pennsylvania, her job involves composing educational material and instruction of the clinical aspects of invasive cardiology.
During the past fifteen years she became a single parent, studied to become a registered nurse and raised two children with the help of her wonderful mother. She then pursued a bachelor's degree while working to support her family. After years of writing papers and presentations related to nursing, she has been afforded the time to go back to writing fiction. Several stories are complete and others are in progress.
As sports editor for her high school paper, she attended a journalism seminar for high school editors at the Catholic University in Washington D.C. It was there where her fervor for writing expanded.
The proud mother of two children, her son is a PhD candidate in anthropology at Temple University. Her daughter is a student at Montgomery County Community College.
Besides writing, Kathleen's interests include running, cycling and yoga. Her fiancé who is also a registered nurse introduced her to the world of triathlon several years ago. Helping her conquer her fear of open water swimming, he made her realize that anything is possible if you try.

*GEORGE THOMAS THE EYE OF THE BEHOLDER
Post-college, after a five year stint in the US Navy and four years programming with IBM, George Thomas worked thirty-one years in Finance for Xerox Corporation in upstate New York and southern Connecticut, with foreign assignments in France and Mexico. After retiring to western Florida, he started watercolor painting and writing short stories, instructed in both fields by many great Sarasota teachers. He has entered many short story contests, winning awards in a few. He is currently revising a novel.
He and his wife enjoy the rich Sarasota cultural environment and the many available volunteering opportunities. They travel often, abroad as well as to Phoenix and San Francisco to visit children and grandchildren.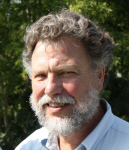 *TERRY DICKINSON THE DAY TRADER
TERRY DICKINSON was born in 1942 in Greenville, Michigan, the middle son of a Protestant minister. He spent most of his growing years in or around Grand Traverse County. In 1965 he graduated from Central Michigan University with a degree in Mathematics and Physics. After teaching high school for ten years he made a career change into the field of art. Dickinson began his art career in 1974 in a big way, creating a twenty-five feet by one hundred feet mural commemorating our nation's bicentennial. He continues painting murals as well as studio work today. As a preacher's son, Terry was immersed in words as he observed his father prepare for and present three sermons each week. As a teen he began keeping a journal, a habit that continued throughout his life. However, it wasn't until 2008 that Dickinson decided to submit any of his writings for critical examination. His first submission was a finalist in the Scribes Valley short story competition.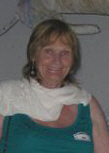 *DIANA THURBON A LITTLE DOG SHALL LEAD THEM
Diana Thurbon is post 60, with adult children who are more grown up than she is, and some delightful grown and almost grown grandchildren. She lives in the southeast 'burbs' of Melbourne, Australia with her flying instructor/pilot/writer husband, her cranky cocker spaniel, Anakin, and two idiosyncratic crater digging hens, Orphan Annie (a rescue hen) and Emily.
Diana used to be a librarian but changed careers after a serious bout with lymphoma and a bone marrow transplant. Now she teaches meditation and writes. She also boards holidaying dogs and sometimes she tries out her work by reading aloud to them and the resident spaniel. Mostly they fall asleep.
Writing has always been part of who she is and lately she spends more and more time pursuing this part of her life. Her fiction is mostly a kind of gentle magic realism and, despite an awfully idiosyncratic approach to punctuation, a number of her stories and poems have been published in Australia and on the Internet. She also is a keen literary contest writer and has won firsts in several competitions. Her writing is mostly suitable for Human Beings to read. When she finishes a story and reads it, she likes to enjoy it.
She always hopes her readers will respond the same way.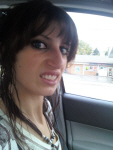 *MICHELLE WOTOWIEC MOON ROCKS
I am Michelle Wotowiec, born in Spencer, Ohio and graduated from Black River High School in 2004. I have received my bachelor degree from Kent State University in 2008 in English with a minor in writing.
I have been writing fiction and nonfiction for the past two years. This is my first piece that has been accepted for publication.
I have been a server for the past two years which played a large part in my writing Moon Rocks.
*DENISE C. HENGELI DUCK YOU
A graduate of Florida Atlantic University at age sixty-four, Denise is honored by being selected as a finalist in Scribes Valley's 2009 contest. She creates short-stories, children's stories and poetry, and has been published in The Lutheran Digest. A busy grandmother of six, she recently relocated to Atlanta, where she enjoys Southern hospitality. Denise has enjoyed writing fiction for the past twenty years and 'lives to imagine' her work published.
*TONYA MITCHELL PEEKABOO DREAMS
Tonya Mitchell received her BA in journalism from Indiana University. For many years she worked in marketing in the food and toy industries but the love of writing never left her. For the last three years she has taken a more serious approach, dedicating her time to writing whenever time allows. She is the recipient of the Cinnamon Press Award in fiction and the Best of Ohio Writer award in short fiction. Her historical fiction has appeared in The Copperfield Review and her work is forthcoming in the anthology Glimmer and Other Stories and Poems. She lives with her husband and three boys in Cincinnati, Ohio and is currently at work on a novel.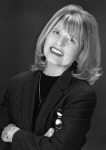 *KATHRYN JORDAN BREAKING POINT
Kathryn Jordan has taught all over the world, from Egypt to the Philippines and, most recently at Amistad Continuation High School in Indio, California, where the literary magazine she founded won awards from the Columbia Scholastic Press Association at Columbia University. She has written for such diverse publications as Westways, Palm Springs Life, and Scuba Magazine. Her first novel, HOT WATER, was published by Berkley / Penguin in 2006, and GLADYS AND CAPONE: A Novel Based on the Untold Story of Silent Screen Star Gladys Walton and Al Capone was recently published by Amazon. Kathryn Jordan lives in Bermuda Dunes, California and is working on a new novel set in Egypt. Visit her at www.kathrynjordan.com
***Kathryn has chosen to not participate in the anthology***
*JEAN TSCHOHL QUINN GOING HOME ON LINEA-B
A mathematician by degree, a musician by choice, a mom by – well, we all know the usual way one gets to be a mom – Jean Tschohl Quinn feels that she doesn't so much write stories or compose music as much as have them occur to her. This story will be her third appearance in a Scribes Valley anthology. One of her stories also appears in Under the Rose by Norilana Press. Other than that, she tries to make music, serve her community and generally avoid housework. She lives with her husband, three daughters who are flying the nest with startling rapidity, two old dogs and some fruit trees in the Redwoods along the Central Coast of California. Ya Baha'ul'Abha!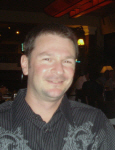 *BRIAN JAMES THE MIGHTY BLUE
Brian James is a summa cum laude graduate of a small college in South Carolina. Now residing in Columbia, he started writing only three years ago and his passion for it has exploded. His works tend to focus on the inexplicable interactions between the world we live in and those mysterious realms beyond, where the living have yet to explore. His supernatural horror novel, D1SORD3R, was a semi-finalist in the 2007 Amazon.com Breakthrough Novel contest with Publisher's Weekly calling it, "a story worth reading." He has also received an award for his short story, "In the Face of a Miracle," from Writer's Digest.
Brian and his wife of seven years are both passionate dog-lovers, having rescued over a dozen so far placing them in loving homes, including three in their own. Brian is in the process of completing his second novel while still producing a wealth of short stories. A website is coming soon! BrianJamesQuest.com
*ANDREW LU THE OTHER SIDE
Andrew Lu is a high school senior studying (and living) at Stevenson, a boarding school in Pebble Beach, CA. This story will be his first appearance in an anthology so he is still unused to talking about himself in the third person. His favorite genres are science fiction and fantasy, with a healthy dose of humor, a combination that can be seen in his story "The Other Side". Though he is proud of his accomplishments so far (he thanks his teachers, family, and friends), he recognizes how much he can still improve.